Hair fall can be painful. Spending a hefty amount of money without getting effective results can be even more painful. In such a situation people go for long hair transplants. Hair transplants are viable for getting fuller hair for a considerably long period of time. They have been trending for quite some time as well. More and more people are willing to get this procedure done due to its array of benefits. It is a very safe option to get an older look back. Hair transplants can be of several types one of those is Long hair transplant.
What is a long hair transplant?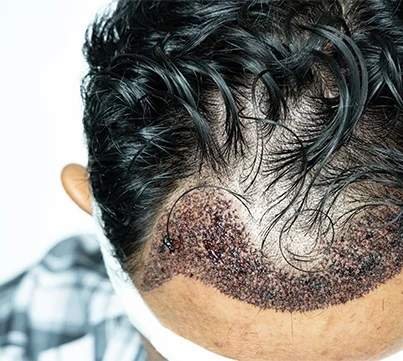 Long hair transplant is a novel technique with the help of which one can get fuller hair without shaving the existing hair. Most of us have heard of hair transplant procedures where the hair transplant is done by shaving hair completely but this technique is an amazing one for all those who are already having long hair and are not comfortable in shaving their hair off.
Hair transplants are very frequent amongst women than in men. As women generally have longer hair and do not wish to get bald for hair transplant procedures. There are women who can even shave their heads off. Such women can undergo other hair transplant procedures such as FUE, FUT hair transplants and more for getting a desirable look back.
Isn't it amazing that you can still get luscious hair without sacrificing even a single hair strand? Sounds super exciting right? Then what holds you back? If hair fall is persistent then visit your hair doctor and get hair transplants done without much effort.
What are the benefits of long hair transplants over traditional hair transplants?
Long hair transplants have a lot of benefits that cannot be observed superficially. One has to deep dive into the detailing and understand the exact nature of it to realize the array of benefits that long hair transplants provide.
Here are some of the benefits of hair transplants listed below:
It is an ideal procedure for someone who aims to get voluminous hair in a short period of time without getting shaved.
With this type of hair transplant visiting important ceremonies, planning for marriage within short notice can be possible.
People who are not that comfortable getting bald can also be happy with these hair transplants
Ideal for people with active life style who are in media, politics, actors and women.
Long hair transplants can be useful for people willing to get hair transplant without changing their look for longer time.
Possible side effects of long hair transplant?
Long hair transplants, like any surgical procedure, may have potential side effects and considerations that patients should be aware of. While the procedure itself aims to provide a natural and aesthetically pleasing result, it's important to understand the possible risks involved. Here are some points to consider when undergoing a long hair transplant:
Multiple Sessions: Covering a large area of the scalp with long hair transplants may require multiple smaller sessions. This is because the surgeon needs to strategically place each individual hair follicle to achieve the desired density and natural appearance. The number of sessions needed will depend on the extent of hair loss and the patient's goals.
Damage to Existing Hair: During the implantation process, there is a small risk of damage to existing hair follicles surrounding the transplant area. Skilled surgeons take great care to minimize this risk, but it's important to be aware that some temporary shedding of existing hair may occur. However, this hair typically regrows in due course.
Daily Scalp Cleaning: Following a long hair transplant, daily cleaning of the scalp becomes crucial to maintain proper hygiene and prevent infection. However, managing and cleaning long transplanted hair can be more time-consuming and tedious compared to shorter hair. Patients must follow their surgeon's instructions regarding post-transplant care and hygiene practices.
Hair Care and Styling: Managing and styling long transplanted hair may require more effort and attention, especially in the initial weeks after the procedure. Patients may need to use specific hair care products and follow specific guidelines provided by their surgeon to ensure optimal healing and hair growth.
Bleeding and Discomfort: Long hair transplants typically do not require bandages, as the transplanted hair covers the donor and recipient areas. However, in rare cases, patients may experience minor bleeding or discomfort immediately after the procedure. This is usually temporary and can be managed with the prescribed medications and aftercare instructions from the surgeon.
Potential Complications: While rare, complications such as infection, scarring, or poor hair growth can occur with any hair transplant procedure, including long hair transplants. Choosing an experienced and skilled surgeon greatly reduces the risk of such complications. It is essential to have realistic expectations and communicate openly with your surgeon about your desired outcome and any concerns you may have.
It's important to note that the majority of patients who undergo long hair transplants achieve successful and satisfactory results with no significant side effects. Adhering to post-operative care instructions, maintaining good scalp hygiene, and regular follow-ups with the surgeon can help minimize any potential risks and ensure the best possible outcome.
In the event of any adverse effects or concerns following a long hair transplant, it is crucial to promptly consult with a qualified and experienced doctor. Delaying or neglecting professional medical advice can potentially lead to further complications or suboptimal results.