IT'S REALLY EASY TO SAY GOODBYE TO BALDNESS
Welcome to MONARIS
Best Hair Transplant Clinic In Delhi
Established in 2012, Monaris Hair Clinic is one of the leading hair transplant clinics in Delhi.  Monaris Hair Clinic is the brainchild of Dr. Arihant Surana who renders ethical and safe hair transplant surgery in Delhi. These surgeries are minimal-invasive, safe, and guarantee permanent results. Monaris Hair Clinic is equipped with all the modern facilities and is known as the best hair transplant clinic in New Delhi. Our experts bring in the best skill sets in hair transplantation and over time have developed unique minimum-invasive techniques that are just curated for you personally.
We are a one-stop shop for all your hair concerns with over 12 years of experience. We have an extensive range of unique and advanced procedures. We not only understand the concerns about your hair but ensure to reach the deep-rooted cause and that's why we offer a myriad of hair regrowth solutions. We have successfully treated patients for various hair loss conditions. We feel that our proven before and after results speak for themselves, as do the numerous testimonials we receive each year; we also have had the privilege of assisting various celebrities in their hair transplantation process, such glowing reviews demonstrate the effectiveness of our hair loss treatment and procedures. 
Hair Transplant & Hair Loss Treatments
What makes us Different?
Excellence
Innovation
Client Satisfaction
Monaris Hair Clinic in Delhi is led by Dr. Arihant Surana and all the hair transplants are exclusively done by him. He is critically acclaimed in the field of hair transplant and replacement and has gained a definitive edge over the other hair transplant surgeons.
Hair Transplant Techniques
Autologous Hair Transplant (AHT)
Monaris Hair Clinic has introduced AHT, the most recent hair transplant method, and claims it is the best technique for thick, dense hair and rapid it is the best technique for thick, dense hair and rapid hair growth. AHT involves both manual and motor labor, and the grafts are carefully kept in a specific growth factor rather than being transplanted directly, making it a safe and effective transplant. AHT is also a quick and painless procedure.
Follicular Unit Extraction (FUE)
FUE hair transplant is a process in which individual hair follicles are extracted from the donor area and transplanted to the required areas with thin or almost no hair. The process is safe enough with very minimal side effects.
Follicular Unit Transplantation (FUT)
In FUT hair transplant, surgeons generally prefer the back of the head to be the donor area. In this process, a strip of scalp is extracted from the back of the head followed by dissection and then the individual grafts are transplanted into the treatment area.
Direct Hair Implant (DHI)
DHI technique is derived from FUE where a hair transplant surgeon extracts hair follicles from the donor location using a microsurgical tool and then transplanted them into the recipient site using the CHOI Implanter, which is a pen-like device with a hollow needle.
Before/aFTER Hair Transplant
Monaris Hair Clinic has more than 3500 happy clients. We are your 'go-to' clinic when it comes to hair transplant. We just don't hold you before your surgery but we ensure to provide our best services even after your surgery.
So, we are your 'go to' clinic from your baldness to happiness journey.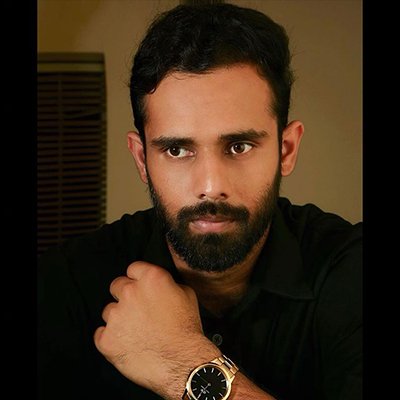 Hanuma Vihari
3500 Grafts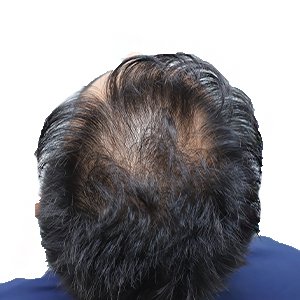 Harshal Patel
2500 Grafts
Stuart Binny
3000 Grafts
We just don't commit, we prove ourselves!
Testimonials
Due to sun exposure for long hours on the cricket ground, I got hair thinning as well as pigmentation. Tried several treatments, but this one got me a permanent makeover. Thankyou!

Stuart Binny

International Cricketer
Got rid of my baldness like magic. Thanks to the Monaris TEAM. They were very professional and proficient in their work. Thanks to Dr. Arihant and team for the best treatment!

Hanuma Vihari

International Cricketer
Monaris Hair Clinic has really helped me to get my natural hairs back. Probably its the best Hair Transplant Clinic in India!! Thankyou Team Monaris & Dr. Arihant!

Harshal Patel

International Cricketer
Is hair transplant a safe procedure?
When conducted by a trained, experienced board-certified surgeon, hair transplant surgery is usually safe. Individual bodily reactions and healing abilities vary widely, therefore the outcome is never totally foreseeable. However, we provide end-to-end services in terms of your surgery and ensure to provide the best care.
Is hair transplant permanent?
Hair transplant is an outpatient treatment in which your own hair follicles are donated to thinning areas of your scalp using micrografting technology. The modern technologies used at Monaris Hair Clinic lead to long-lasting results and hence the hair transplant treatment can be considered to be considered permanent.
Are the hair transplant outcomes successful?
While the advancements in technology provide patients with more natural-looking outcomes, the outcome is still entirely dependent on the surgeon you choose. Choose a doctor who is familiar with hair transplants and regularly conducts hair transplant surgeries.
What can you expect during a hair transplant procedure?
A hair transplant might take anywhere from four to twelve hours. Most people are awake throughout the procedure and simply require local anaesthesia to numb the scalp.
The surgeon begins the procedure by removing the healthy hair grafts. Your hair transplant surgeon may remove the grafts by plucking individual hair grafts (FUE) and further implanting them into the areas where one is facing hair thinning/baldness to give you a natural-looking finish. What makes Monaris Hair Clinic unique is that our surgeon preps and extracts the hair by himself and transplants wherever required. Once all the hairs have been transplanted, your scalp will be bandaged and you will be given instructions for at-home care. However, you may have to return back to the clinic on the next day for a follow-up.
Is hair transplant painful?
Hair transplant is a surgical process that is not painful in nature however, it may cause some discomfort which is just transitory. After a hair transplant, few of the patients may have postoperative pain. However, Monaris Hair Clinic uses the latest techniques that do not cause postoperative pain and No pain killers are given before, during, and after the surgery.
How much does a hair transplant cost?
The usual cost of a hair transplant in Delhi depends on the number of grafts required multiplied by the rate per graft a clinic charges. Hair transplant prices also vary depending on the techniques used by hair transplant surgeons in India. Hair transplants include a variety of techniques such as AHT, FUT, FUE, Robotic, and DHI hair transplants, each with its own pricing. However, a lot of clinics claim such treatments at a lower cost, as the transplant is done by technicians and this may lead to a failed hair transplantation.
Is it necessary to choose the right clinic and surgeon?
The best hair transplant can be taken place when a surgeon has the right experience and qualifications. Certain clinics claim to have a well-known chain of clinics but what lacks in such clinics is the right experience which leads to unwanted hair transplant results. Monaris Hair Clinic claims to be the only clinic where the end-to-end procedure is done by our surgeon, Dr. Arihant Surana.
Am I eligible for a hair transplant?
In an average lifespan, around 60% of men and women might suffer from some kind of hair loss or the other in the age group of 20-50 years. This can happen due to genetic conditions or simply as a sign of aging. However, the eligibility criteria for undergoing a hair surgery depends on various factors:
– Age of the patient
– Type of hair loss
– Volume of follicles
How many grafts do I need?
This is one of the most often asked queries by patients. Each patient's response to this question will be unique. To answer this question, a patient must undergo a complete consultation and evaluation, during which his goals are analyzed as well as his donor and recipient areas. We can determine "What can be done" and "How many grafts will you require" using this information.
Latest Updates
IT'S REALLY EASY TO MAKE AN APPOINTMENT!