IT'S REALLY EASY TO SAY GOODBYE TO BALDNESS
Welcome to MONARIS
Best Hair Transplant Clinic In Delhi
Hair loss is a very common problem these days, and because of this, Hair Transplant in Delhi is available at various clinics and other parts of the country. Selecting the right clinic and surgeon is difficult as it's hard to identify who will provide the best results. Most people who undergo their first implant are desperate to get the hair back quickly or are not interested in doing any research.
Hair restoration is very special and it has to be done with at most care and experience.. A good hair transplant will stay forever. Do not cut corners or try to save some money for a lifetime of results. Remember a graft once extracted from your scalp is never going to return back. So always choose an experienced surgeon with global experience.
Monaris offers customized Hair transplant treatments which are specifically designed for individual's condition & requirement. Every scalp is different and everyone needs a treatment which is suitable for their skin, lifestyle and health conditions. We strive to offer services using the best innovative techniques with personalized care. Monaris is the first choice for most of the celebrities as our unique techniques, experienced surgeon and highly qualified technicians offer only the best available services which are not only suitable to you but affordable and designed to give you 100% results.
Hair Transplant & Hair Loss Treatments
Why Monaris?
Monaris is the Best Hair Transplant Clinic In Delhi and what makes us reliable is our 20 years of research and more than 3000+ Hair Transplant surgeries. We are critically acclaimed in the fields of hair transplant and replacement, gaining a definitive edge over the other Hair Transplant Clinics. Going above and beyond in research and innovation, it is a matter of pride to have a patented techniques like AHT.
Hair Transplant Techniques
bEFORE/aFTER Transplant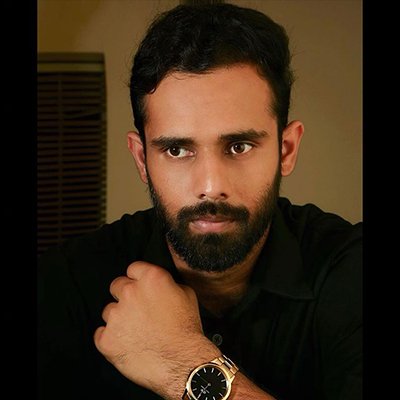 Hanuma Vihari
3500 Grafts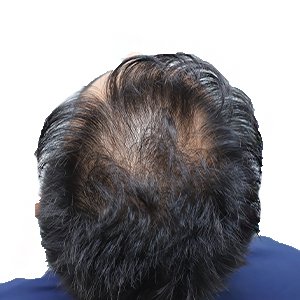 Harshal Patel
2500 Grafts
Stuart Binny
3000 Grafts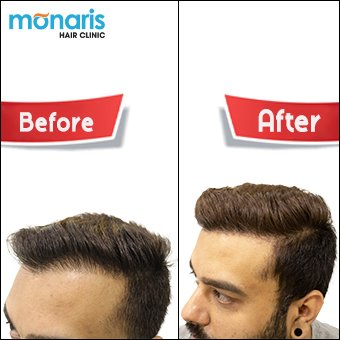 Testimonials
Due to sun exposure for long hours on the cricket ground, I got hair thinning as well as pigmentation. Tried several treatments, but this one got me a permanent makeover. Thankyou!

Stuart Binny

International Cricketer
Go rid of my baldness like magic. Thanks to the team Monaris. They were very professional and proficient in their work. Thanks to Dr. Arihant and team for the best treatment!

Hanuma Vihari

International Cricketer
I had heaRd from my other cricketer friends about Monaris, as some of them have had treatment at Monaris Hair Clinic, which looked pretty natural. Thankyou Team Monaris!

Harshal Patel

International Cricketer
Procedures and Techniques of Hair Transplant
Most commonly used methods of hair transplantation are FUE and FUT.

Follicular Unit Transplantation (FUT )
FUT is the oldest technique and it requires cutting a strip of skin from back area of the head. The number of follicles required for bald area determine the size of the strip. Usually the size of the strip is between 2-4 cm.
Once the strip with hair follicles is cut out. The surgeon closes the strip area with sutures. After removing the follicles from the strip, they are implanted into the bald area of scalp.
The FUT surgery is safe and it can result is natural looking hair, if done by experienced surgeon. However, the FUT surgery leaves the scar on the back of the head. With time these scars fade away, but remain visible.
Time duration of FUT surgery is between 4 to 8 hours. It takes little less time as compared to the FUE surgery.

Follicular unit extraction (FUE)
FUE surgery is the advanced and premium surgery. Surgeons take out hair follicles one by one from scalp and implant them on the balding area. Without leaving any sign of extraction and scars. No stiches required like FUE hair transplant. FUE hair transplant cost is slightly higher than FUT procedures.
Due to less invasive method of FUE, patients need shorter time to return to their daily lives.
Click to read – Full detailed techniques

Robotic Hair Transplant
In this process, robotic arms and cameras are used to assist the surgeon during hair restoration. While this procedure makes it simple for the surgeon, it does have some disadvantages, including the large dimension of the punches and the higher costs due to the equipment utilized.

All of the above modern surgical techniques are provided in clinics specializing in hair transplants in Delhi.


Eligible Candidate For Hair Transplant
This depends on various factors of hair loss, your age, your donor area supply, your expectation, to what extent your hair loss is impacting you. If you have a hair loss condition with wider baldness and hair thinning, you may be the ideal candidate for hair transplant. Certified dermatologist in hair restoration can evaluate you condition if you are a good candidate for transplant or not.

Non Eligible Candidate:
– Women with widespread balding area throughout scalp.
– People with not enough hair on donor site to extract hair for transplant.
– People who lost their hair due to medication such as chemotherapy.
Is Hair Transplant Permanent?
Once hair follicles are implanted in the balding areas, it takes some days for the skin to recover. It's normal for your hair to shed during the first three months following the procedure.

The healing process can last anywhere between 6-12 months. Once the healing process has been completed, the follicles transplanted begin to develop hair, filling in the patches of hair loss present on the scalp. The hair will continue to develop naturally as you grow older.

The transplant of hair follicles is permanent, and there is no possible way to return them to the previous extraction area. Implanted hair follicles have a lifespan, similar to the rest of the hair. After a certain point, they'll cease to produce the amount of hair they did in the past.
Does Hair Transplant Look Natural?
Yes, this is true that one can get natural looking hair. However, the final result depends solely on the surgeon you choose for the hair restoration in Delhi.

You must select a doctor with years of experience in hair loss treatment and performed many successful transplant surgeries.

Crafting and designing the hairline and implanting hairs in the balding area with perfection is the key to permanent and natural-looking hair.
How Many Grafts are Required For Hair Transplant?
It is vital to know about the procedure and it's purpose before your restoration surgery. Surprisingly, hair develops in groups of 1, 2, 3 or even four strands of hair that differ in individuals, and these groups are called grafts.

The size of the blading area
It mainly depends on the hair loss or bald area of the scalp, that patient wants a treatment for. The larger the size of the bald area, the higher the number of grafts will be needed.

Donor area Hair Quality
It depends on the hair density and thickness of the donor area. If hairs in the back of the head are of good quality, then fewer grafts will work.

How extensive is hair thinning?
The hair type and the degree of loss may determine the number of grafts needed for natural-looking hairline. The loss of hair is gradual and is currently not fully curable. So, hair restoration treatments should consider the present and future severity of hair loss to get the most effective outcomes. The more the hair thinning is, the more grafts will require for hair transplant
IT'S REALLY EASY TO MAKE AN APPOINTMENT!